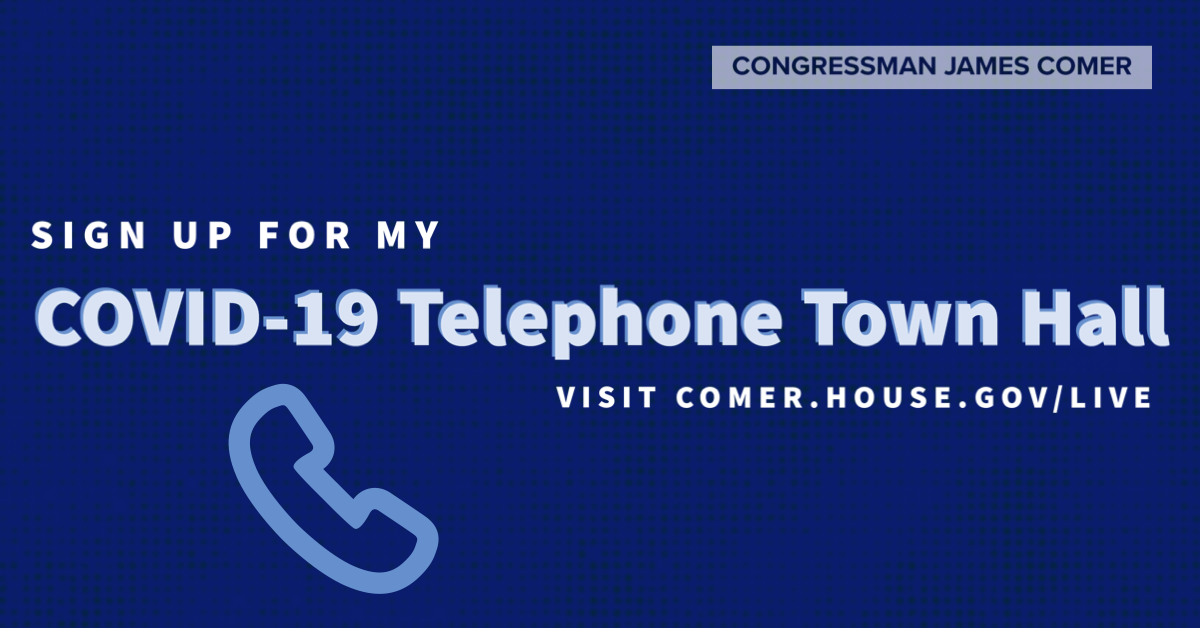 WASHINGTON, D.C. – Today, Congressman James Comer announced plans to host a COVID-19 Telephone Town Hall on Thursday, March 26 at 2:00 p.m. Eastern Time and 1:00 p.m. Central Time to update constituents on the federal government's efforts to combat the coronavirus. Dr. Kyle Turnbo of Paducah will be joining Congressman Comer on the call to answer specific medical questions about COVID-19.
Residents of the 1st Congressional District can call 855-962-1276 to participate in the conversation. Constituents can also sign up for the call by visiting comer.house.gov/live.
After opening comments from Congressman Comer and Dr. Turnbo, the remainder of the call will be spent taking questions from callers. If votes are suddenly scheduled in Washington on Thursday and Congressman Comer is unable to participate, the event will be rescheduled in a timely manner.
Constituents can continue to find information and seek guidance on cdc.gov/coronavirus. For more tips, information and resources, visit comer.house.gov/coronavirus.
###