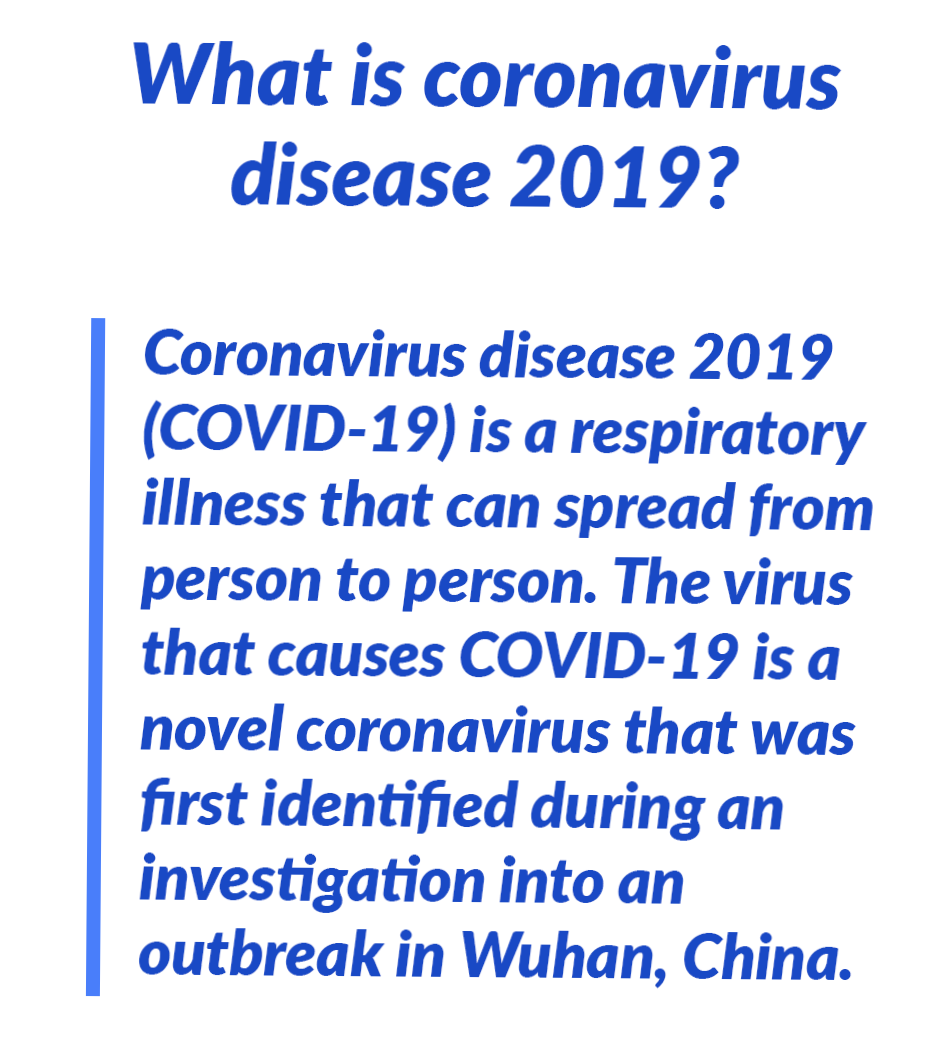 As of late, the coronavirus (COVID-19) has continued to spread and caused the widespread cancellation of schools and numerous events. It is important that we remain calm, while also taking necessary precautions to prevent spreading germs.
The Centers for Disease Control and Prevention (CDC) has issued the following guidelines to prevent illness. For further information, visit their website by clicking here.
Avoid close contact with people who are sick.
If you are deemed to be at a higher risk of getting sick, including older adults and people with chronic health conditions like heart disease, diabetes and lung disease, you should avoid crowds and consider postponing travel;
Stay home when you are sick unless you need medical care
Wash your hands often with soap and water for at least 20 seconds;
Avoid touching your eyes, nose, and mouth;
Cover your cough or sneeze with a tissue or use the inside of your elbow;
Throw used tissues in the trash;
Clean and disinfect frequently touched objects and surfaces often;
Wear a facemask if you are sick;
However, the CDC does not recommend wearing a facemask if you are well. Facemasks should only be used by those working at health care facilities or those showing symptoms of coronavirus.
---
OTHER RESOURCES
You can find more information and latest updates from the CDC by clicking here.
For Kentucky-specific updates visit kycovid19.ky.gov.
You can also call the Kentucky state hotline for more information at 1-800-722-5725.
See the CDC's advisories on travel by clicking here.