WASHINGTON, D.C. – This week, Congressman James Comer (R-Ky.) led a delegation of members of Congress to El Paso, Texas and along the southern border in New Mexico to examine the crisis at the southern border. The recent illegal immigration crisis continues to escalate and create disastrous consequences, including rising rates of drug smuggling into the United States after actions by the Biden Administration to reduce border security.
Comer serves as Republican Leader of the House Oversight and Reform Committee.
"My trip to the border was an educational opportunity to learn about the current migrant crisis and use listening sessions with local law enforcement and residents to bring solutions back to Washington," Congressman Comer said. "Based on conversations with people on the ground, there is zero doubt that the dramatic rise in illegal immigration since January is a direct result of President Biden stopping construction of the border wall and reversing other effective policies from President Trump that deterred illegal immigration.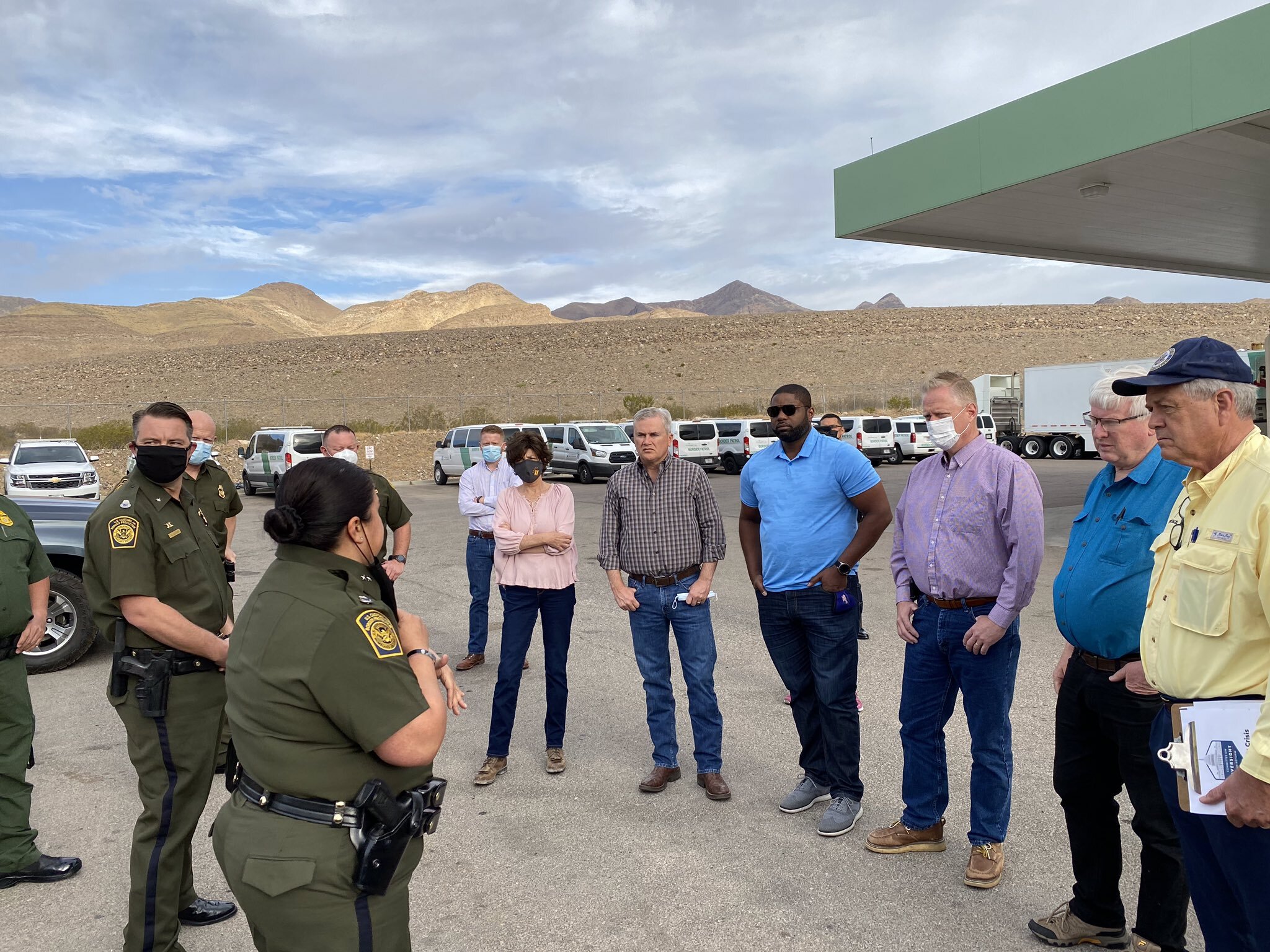 While at the border, Comer and fellow members of the House Oversight Committee visited migrant holding facilities, held roundtables with local ranchers, and met with border patrol officials to discuss the growing crisis. The delegation also toured the portion of the southern border where construction of the wall ended following President Biden's executive order, even as construction contracts had already been signed with funding approved by Congress.
For the opening months of 2021, the seizure of fentanyl on the southwestern border increased by 233 percent compared to the same time period in 2020. Similarly, rates of unaccompanied minors entering the country are up 486%, and total illegal immigrants encountered by border patrol agents rose by 400%.
"The Biden Administration's immigration policies have sent a message to the world that our border is wide open. It's time for President Biden and Vice President Harris to stop ignoring this humanitarian and national security crisis and fix the problem they created," Comer added.